It is already July so that means it is time to look back at all the great films we have already seen this year. 2018 is looking particularly strong with some early year surprises and some big summer blockbusters under its belt.
Note: Excluded from this list because they technically were released last year, are the excellent "A Fantastic Woman" (Best Foreign Language Film Academy Award winner) and "The Rider", which I absolutely loved.
Here are my top 10 films of the year thus far:
A Quiet Place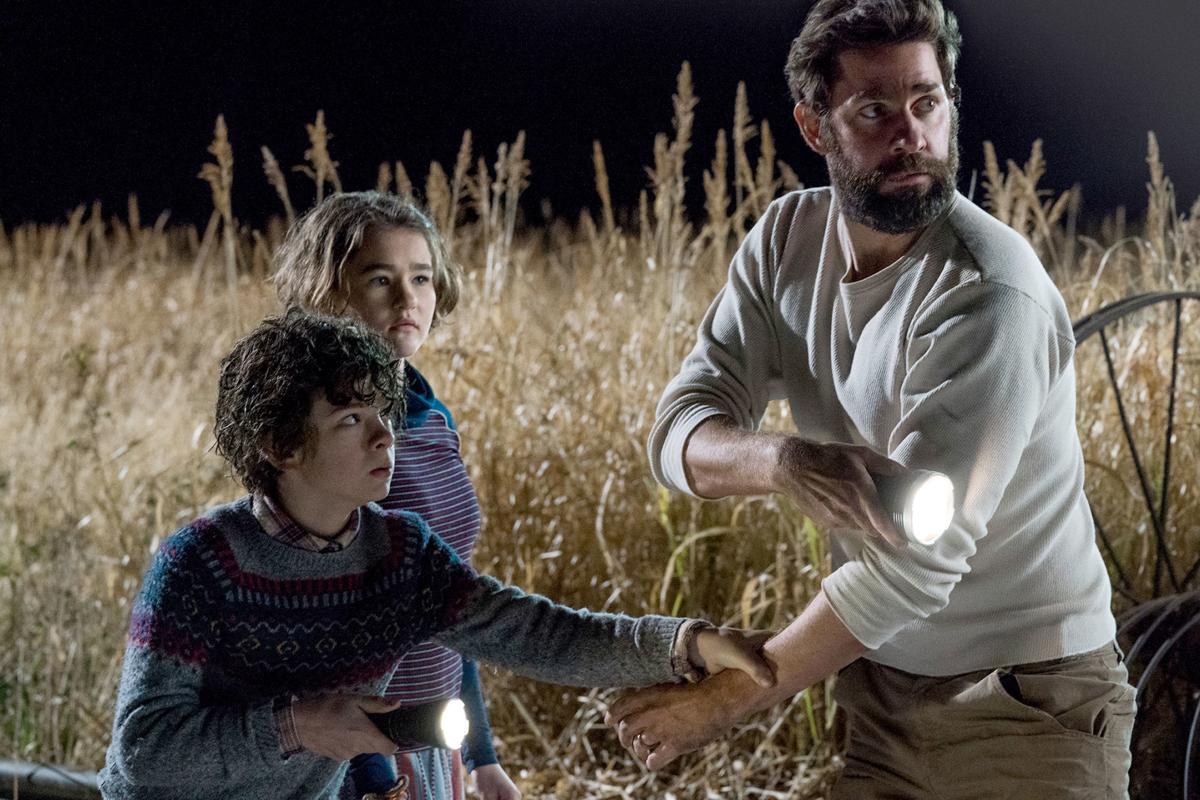 One of the most thrilling rides of my life. John Kransinki's new movie takes on a saturated genre and brings something both refreshing and grounded. The film takes place in a post-apocalyptic world where a family lives hiding from creatures that hunt by using their ultra-sensitive hearing. Make a sound and you might be next to die. The film boasts fine performances by Emily Blunt and Millicent Simmonds, a haunting cinematography by Charlotte Bruus Christensen, and a killer score by Academy Award winner Marco Beltrami.
Annihilation
One of the most anticipated movies of the year pays off big time. Alex Garland's follow up to Ex-machina is the adaptation of a Jeff VanderMeer novel Annihilation. The film follows a group of biologists that sign up to enter a mysterious zone named The Shimmer where the laws of nature don't apply. If you are into Sci-fi this is a must watch featuring great performances by Natalie Portman, Jennifer Jason Leigh, Gina Rodriguez, and Tessa Thompson, and Oscar Isaac.
Black Panther
Black Panther should be widely recognized as the best blockbuster of a year of big blockbusters. Yes, Avengers: Infinity War also premiered in 2018 and Incredibles 2 is a great follow up to one of the best animated movies ever, but Black Panther managed to subvert expectations by over-delivering. Even for someone *bored* of Marvel movies that follow the same repetitive formula, indie-darling Ryan Coogler delivers something fresh to the table by mixing the best traits of superhero movies and the best traits of character driven dramas. The acting ensemble is strong, and it features a killer score by Ludwig Göransson (in addition to a soundtrack curated by Kendrick Lamar). Black Panther also features stunning cinematography (thanks to Academy Award nominee Rachel Morrison) and spectacular costumes designed by Ruth E. Carter. Thus, we consider one of the best Marvel movie ever made.
Blockers
For a genre so overdone and plagued by cliches, the fresh film by Pitch Perfect and 30 Rock's writer Kay Cannon is a great addition to the genre. The raunchy teen comedy is one of the funniest movies of the year and features multiple instant-classic scenes. The movie follows a set of parents (John Cena, Leslie Mann, and Ike Barinholtz) that discover their daughters are planning a sex-pact to lose their virginity on prom night and are determined to stop them at all cost. Besides how funny it is, Blockers adeptly tackles complex subjects such as sexuality and consent, and it does it so graciously. It is only fitting the movie has a 69 score on Metacritic.
First Reformed
This one was one of our favorites from SIFF 2018. Put simply, if you liked Taxi Driver, you will probably love Paul Schrader's First Reformed. Ethan Hawke gives one of the best performances of his career as a priest who undergoes an identity crisis. First Reformed is a story about identity, morality and existentialism, and it is frankly unforgettable. As one of the best written movies of the year, I hope Academy voters will keep this one in mind next year.
Isle of Dogs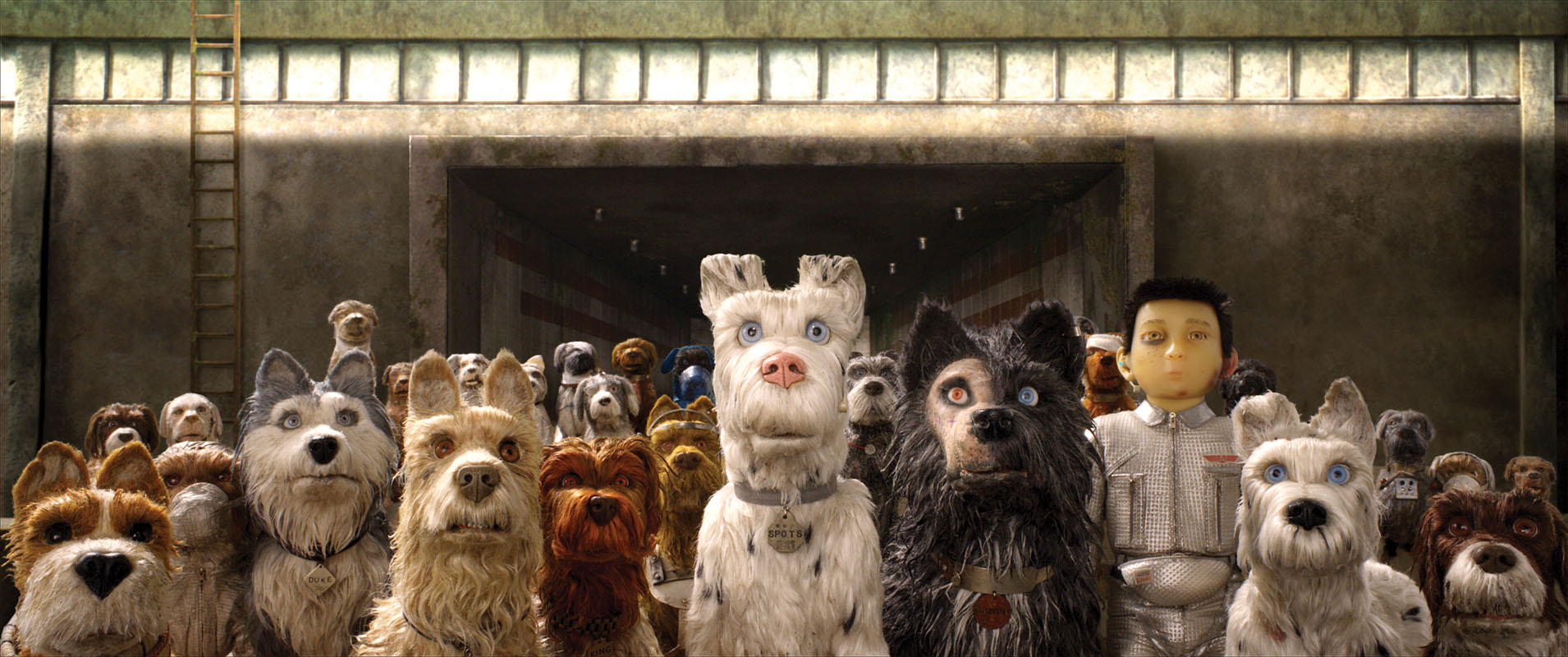 Isle of Dogs deserves to be in the conversation because it is one of the boldest movies of the year. Wes Anderson's stop-motion animated epic follows a boy in the search for his lost dog after the species is banished to an island after the outbreak of a dog flu. The film features gorgeous visuals, a strong ensemble cast, and the usual distinctive Wes Anderson style. If you like dogs, like stop-motion animation, or like Wes Anderson films, you can't miss Isle of Dogs.
Leave No Trace
Academy Award-nominee Debra Granik (Winter's Bone) returns with an emotional story of Will (Ben Foster) and Tom (Thomasin McKenzie), a dad and his daughter, who live in the middle of a national park in Oregon. The film explores the intricate relationship of this unconventional family as Tom is compelled to acknowledge their precarious living situation. Ben Foster has never been better and McKenzie is a revelation. This one is a must watch for nature lovers and those who enjoy movies that explore complex family relationships.
Paddington 2
Paddington is the animated bear that has managed to conquer our hearts. The original Paddington was a fun movie, but its successor Paddington 2 is vastly superior. Featuring some great action scenes, musical scenes and some sharp performances, the movie gave us everything we could hope for in the cold winter months: a vibrant and genuine story of a bear that immigrates from Peru to England and tries to assimilate into a different culture without losing touch with his roots.
Tully
Marlo (Charlize Theron) plays a mother of three who has a new born and can't keep up with her life. As recommended by her brother, she is compelled to hire Tully (Mackenzie Davis) as her "night nanny". Tully's main job is to help Marlo take care of thr newborn so she can sleep at night. A deceptively straight-forward story is surprisingly satisfying due to Theron's mind-blowing performance (one of her best to date and a potential Academy Award contender) and the chemistry she maintains with Davis throughout the film. Jason Reitman's Tully works so well as a film because of Diablo Cody's nuanced script. I recommend watching with your mom if possible!
We The Animals
Jeremiah Zagar's We the Animals is a quiet film based on Justin Torres' novel of the same name. It tells the story of three brothers who live in a dysfunctional family and are forced to fend for themselves as young children. Their parents aren't always emotionally available as their marriage grows more and more complicated. The story is told from the perspective of Jonah, their youngest son, who lives in his own imaginative world as he tries to comes to term with his volatile life and, eventually, his emerging sexuality.
---
Documentary Spotlight
Won't You Be My Neighbor?
The children's program Mister Rogers' Neighborhood is still beloved by an entire generation. This documentary explores the ideals of Mr Rogers and touches on who he was as a person. As someone who never watched the show, I thoroughly enjoyed this emotional portrait of a great man who represents some of what more recent generations are missing. Directed by Academy Winner Morgan Neville, Won't You Be Me Neighbor? is a crowd-pleaser and a great documentary, which deserves to be in the Oscars conversation.